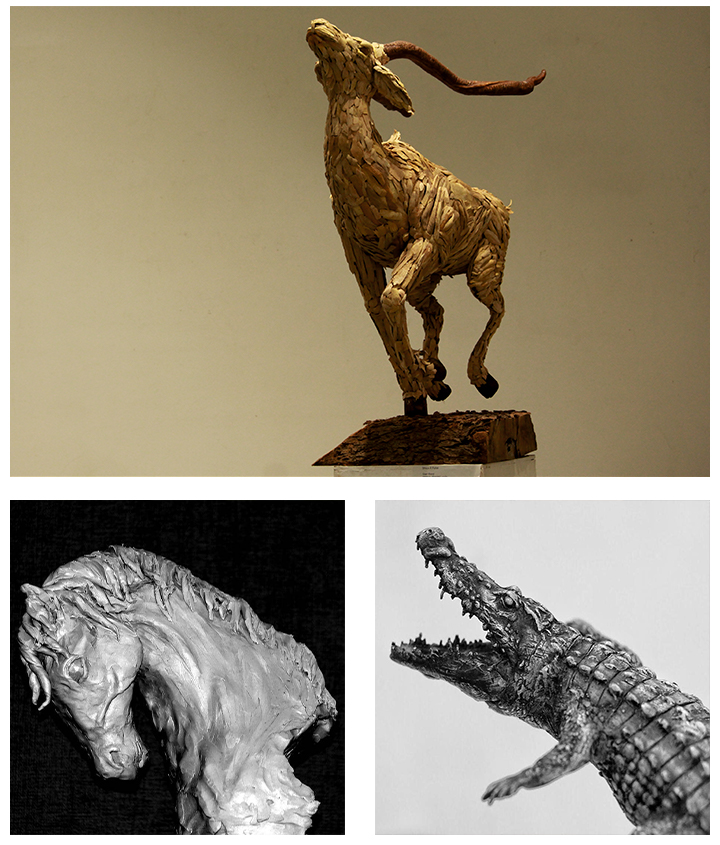 My native land is Vadodara, Gujarat and I have pursued my school, Graduation and Post-Graduation in this city. My passion and love for animals reflects in my work of sculpture by giving them realistic hue. I observe the activities and emotions of animals very closely and try to bring out the similar liveliness in my sculpture. Exploring different mediums and using them to bring emotions in my sculptures is favourite part of my work. My personal connection with the animals inclines me in studying their activities, patterns and issues faced by them, in turn executing it in my work.
Be inspired by our Bestsellers
Why choose flower bouquets this valentine's day?
Valentine's season is incomplete without lovely flowers. A bunch of colorful flowers can liven up any individual's mood. Flower bouquets have always been a thoughtful trend of valentine's day & make your celebrations a little merrier. A perfect bunch of flowers when tied in a bouquet can do wonders as a surprise gift. This year, choose to put a wide smile on your valentine's face by choosing a quirky flower combination curated into an eye-catching bouquet. Easy to handle. Best way to express your love and feelings in such a beautiful and charming manner. Pick a flower bouquet consisting of your loved one's favorite blooms and hues to make your day a little extra special.
Where to find the best valentine's flowers & flower bouquets online?
Now get to explore the exciting world of eye-pleasing florals right on your device with just a few clicks. Shop exquisite flowers and flower bouquets on our ultimate one-stop shop - Whispering homes. Get an insight into exclusive valentine's day flowers and flower bouquets especially curated to mark the beauty and 'love is in the air' vibes of this super special day. Make your valentine feel good by presenting our choicest bouquets that exhibit a soulful color palette and aesthetic textures. Choose from handpicked valentine season special flower bouquets to make a charming style statement.
What makes whispering homes valentine's deals exciting?
The season of love and sweet memories is here and so are we! Whispering homes brings you a timelessly elegant collection of handpicked flowers and flower bouquets to choose from, for your beloved this valentine's day. Supreme quality bouquets are neatly wrapped with utmost care and precision. We offer a variety of flower bouquets consisting of an eclectic mix of different types of florals showcasing aesthetic combinations of hues and textures. You get the finest flowers and that too with exciting Valentine's day offers straightaway delivered at your doorstep.
Why choose our premium flower bouquets for gifting this valentine's season?
This valentine's season, save time for your beloved and select a hassle-free process of choosing an exciting gift for him/her. Get beautiful flower bouquets from whispering homes to gift an aesthetic and charming surprise to your significant other. Flower bouquets specially designed for valentine's day theme portray your love and affection towards your partner. Right from refreshing their mood to setting a romantic vibe at your place - flowers do wonders as a valentine's day gift. We bet you'll never go wrong with our hand-picked flowers tied in an aesthetic bouquet if you're looking for a vibrant and happy valentine's day gift.
So what are you waiting for? Grab the choicest flowers and bouquets from whispering homes to surprise your beloved this valentine's day. Choose to liven up their mood with happy and aesthetic flowers. Shop now!