Styling Your Console Table: Our Guide
Create a striking focal point in your home decor with our ultimate guide on console table styling & make a good first impression
on your visitors.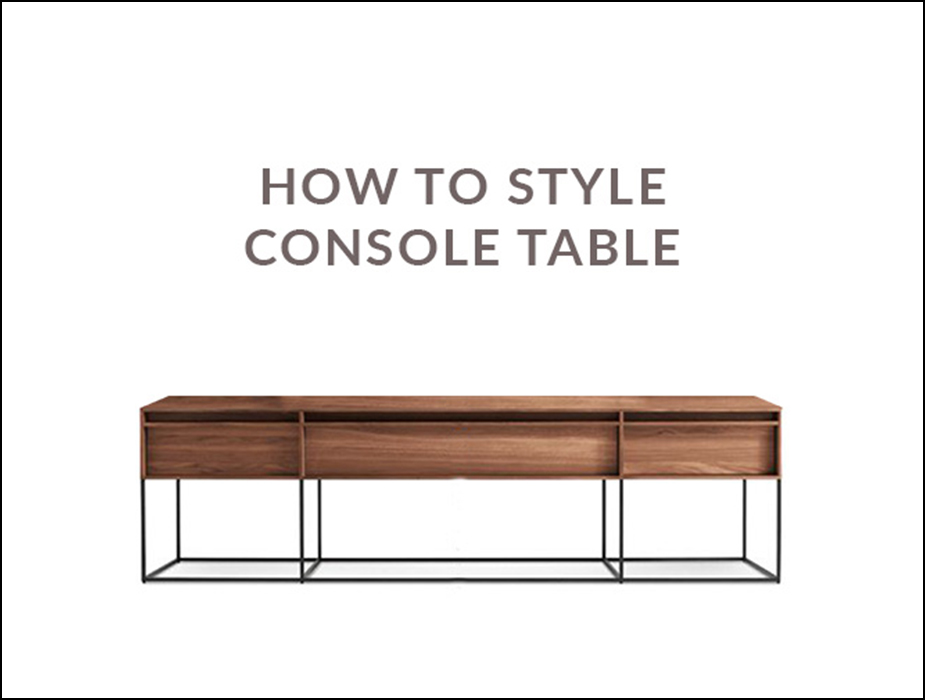 Step No. 1: The Anchor
It'll play as a focal point for styling. Display an eclectic wall art that may consist of an art print or a stylish decorative wall painting. Choose an art piece of your favorite theme and place it as the main focus i.e., on the wall right above the center point of your console table. Quirky paintings will grab attention and will also add a nice pop of color to the interior palette.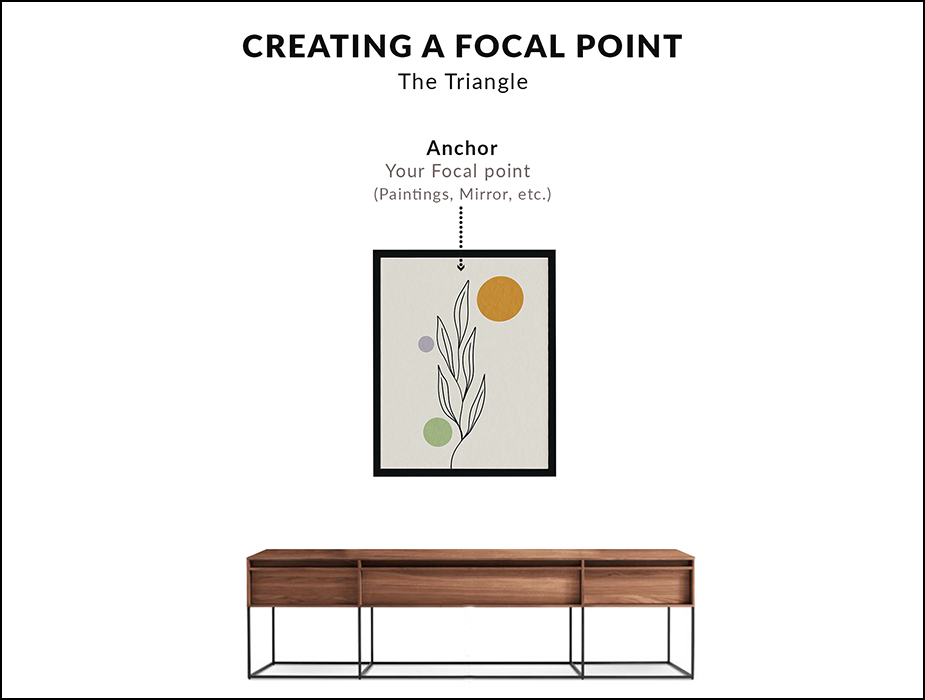 Favorites For Anchor
Attract compliments with a large styling piece like wall painting or art canvas. Draw attention by displaying it as an anchor in your console table set-up.
Step No. 2: Similar Focus
Use tall accents to set up a similar focus as the anchor. Tall lamps and vases will be ideal for styling. Long & sleek silhouettes are perfect to add an eye-catching decorative effect. Aesthetic lampshade will infuse a soft glow into the ambiance and tall vases will be ideal to display large dried stems, pampas plumes, or dried greenery.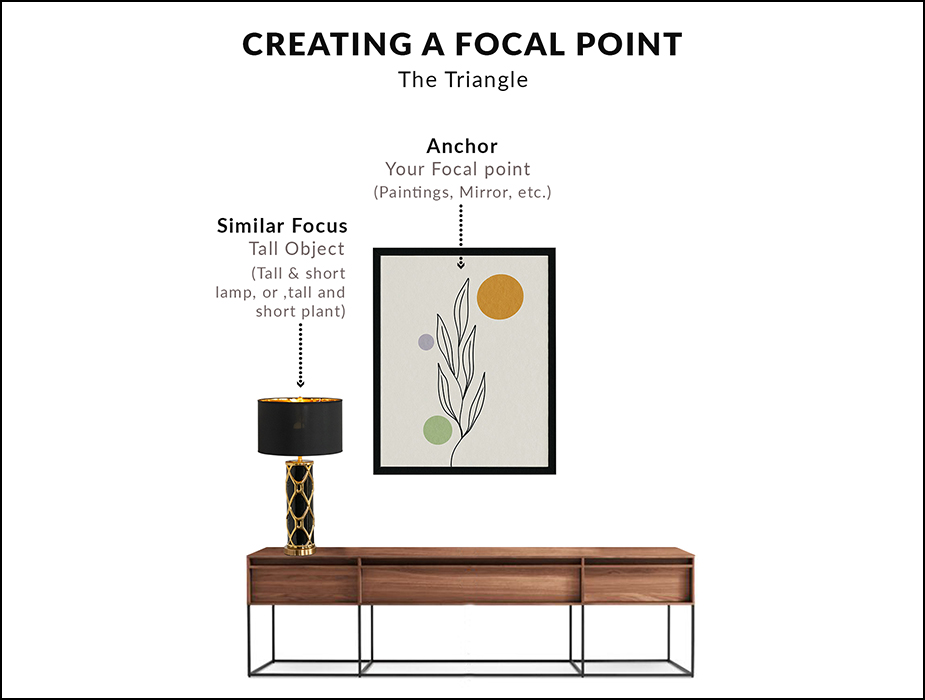 Potential Pieces For Similar Focus
Add bright lamps to infuse aesthetic lighting and eye-pleasing decorative touch. Unique style of lamps & beautiful lampshades add a calming vibe into the ambiance.
Step No. 3: Second Focus
Also, style with similar tall objects and accents like large lamps, tall vases, and botanicals. Perfect to create a symmetrical effect on both sides of the console table. Lighting can be balanced using tall lamps on both sides. Displaying tall plants will add a refreshing and lively look to the whole set-up.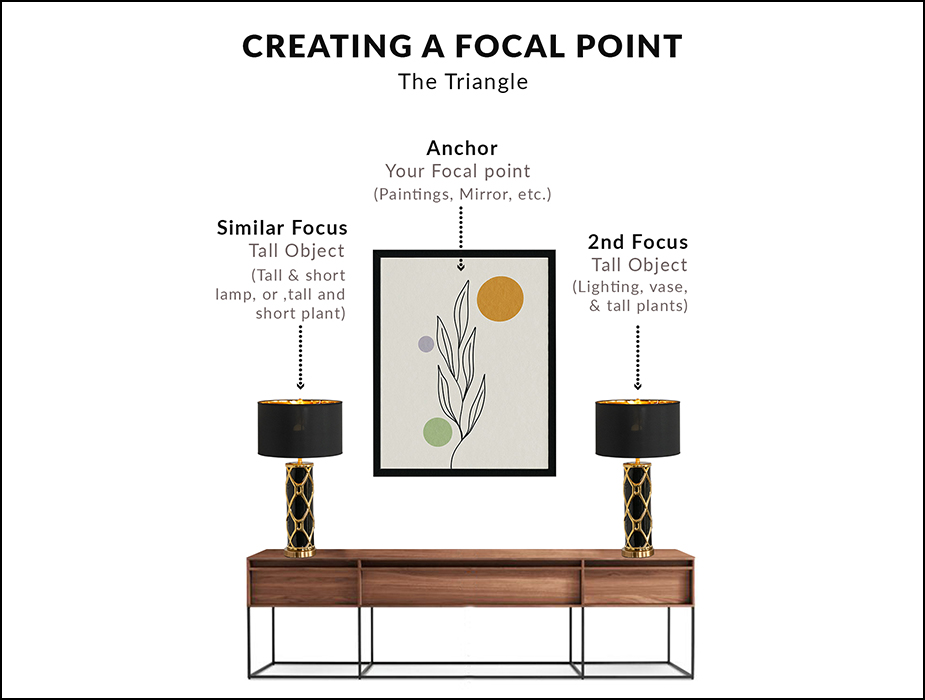 Step No. 4: Layering
Fill in the empty spaces using medium and short objects like desk planters, vases, potted plants, bowls, & other desk decor items. Give an enriching and fulfilling look to the whole console table set-up using these decorative items. Perfect to blend in with any color palette. Adorn your favorite blooms in vases or display them as a solo for a nice visual interest.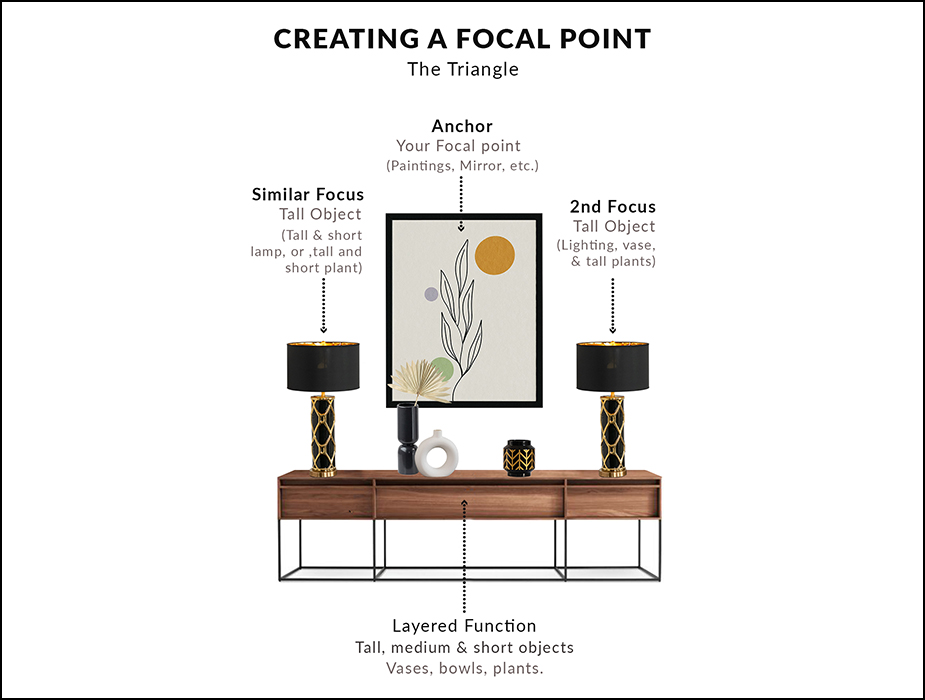 Accessories For Finishing Touch
Complete the look by layering with small decor pieces like vases, decorative objects, planters, etc. Ideal to create a fulfilling look.

Emails to keep you updated!
New Launches, latest products, sales, & other exciting offers directly to your inbox. Subscribe to us!