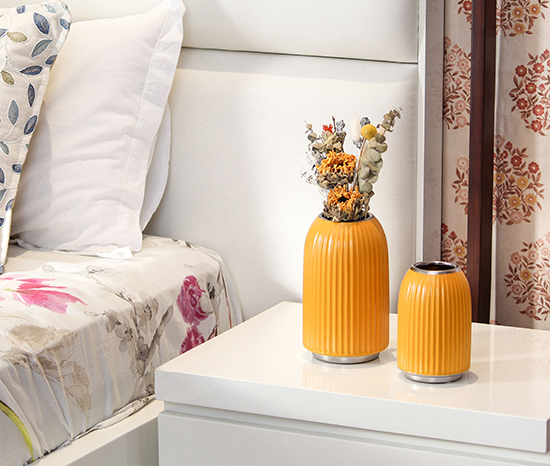 Festive season offers like never before!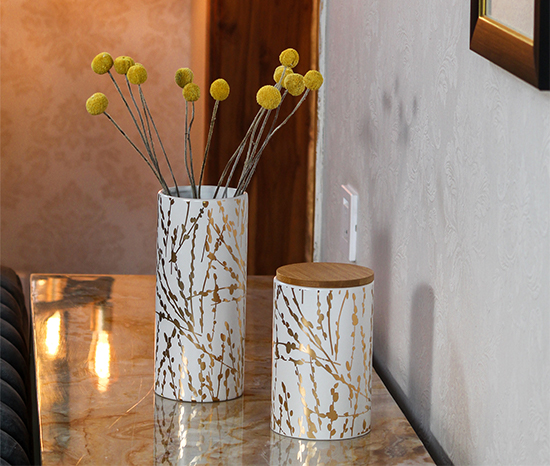 SHOP BY THEME
TRENDING PRODUCTS
BUY THESE COMBOS TO GET ADDITIONAL DISCOUNT
The
COMBO OFFER
Additional 5% Off on purchase of two.
What is the festive home sale on Whispering Homes?
Festive Season is around the corner folks! The most beautiful and happiest time of the year is approaching to fill our lives with glory. Who doesn't get excited when it comes to celebrating with family, friends and other loved ones? The pleasant weather and beautiful festive vibes win hearts and bring joy into everyone's lives. Decorating your dream home or workspace this festive season is now much easier with Whispering Homes' exclusive festive home sale. This incredible online site serves you as one of the best one-stop shops of luxury decor online. We bet you won't be able to resist catching the glimpses of luxury in true essence on Whispering Homes' special festive sale that offers all its handpicked decor items at 10% off. It's high time for you to gear up and explore a variety of decor products that can enhance the festive look of your living space and induce a lively touch into the ambiance of your home decor.
Why choose Whispering Homes' festive home sale for purchasing decor products?
Festive theme home decor has become a part of almost every household in the country. People put an effort and try to create a space that goes well with a particular festival theme or style. Whispering Homes' festive home sale is a great opportunity to step into the world of luxury and experience the unbelievable decor products of all time as a part of your home decor. You can get your favorite home decor items delivered right to your doorstep by accessing the online site. The special festive sale provides you with an extra 10% off on each product purchase. Promised quality, unique designs, and trendy silhouettes will make you fall in love. Whispering Homes tries its best to deliver the best quality item that will add a sense of luxury and style to your home decor. The ultimate festive home sale is a bonanza offer to choose from. Why not experiment with your home decor this festive season?
What makes the festive home sale on Whispering Homes special?
The variety of home decor products that you can explore and purchase from Whispering Homes is unimaginable. Why look for anything else when you can receive the best items at your home without any hassle? Dwelling into new designs and trends must be the motto for this festive season's decor. Whispering Homes brings a magnificent opportunity to all by introducing an exclusive festive home sale on its website. There are a huge variety of products under vivid categories that make a mark and are absolutely perfect pieces to incorporate into your festive home decor arrangements. You get to experience the best luxury items too at budget-friendly prices. You can easily explore according to your budget, color choice, theme, etc.
What products are available in festive home sales?
It's a marvelous opportunity for all out there where they can purchase luxury items at a very decent price range only on Whispering Homes' festive home sale. All products on the site are available at 10%. Ranging from home decor, gardening, and kitchen decor, to kid's room decor, gifting collection, and many more. The list of products is endless. You can purchase the most crowd-pleasing home decor items of all time like quality ceramic vases, planters, dried flowers & fluffy pampas grass, desk decor, wall paintings, crockery items, sculptures, customized map arts, etc. Hop onto the site now and grab the most exciting luxury home decor items to make your home decor festive-ready. Explore the huge variety in color, design, theme, structures, etc and select according to your desire.
How to choose a gift for your loved ones this festive season?
Still, looking for some unique gifts to surprise your loved ones this festive season? Well, it's time to put a stop to your search! Whispering Homes brings you an exclusive collection of luxury home decor gifting ranges to choose from. Get the most trendy and loved home decor products of all time that can be proudly used for gifting purposes. Celebrate the different festivals coming up in style and make a chic style statement by gifting handpicked products from the gifting category on Whispering Homes' festive home sale. You can enjoy the discount available on each product and also order customized gifts for your friends and family.
What are you waiting for? Hurry! And explore the most exciting festive home sale only on Whispering Homes. Happy Shopping Folks!

Emails to keep you updated!
New Launches, latest products, sales, & other exciting offers directly to your inbox. Subscribe to us!
Terms & Conditions Apply
Products purchased during sale are non-returnable. Returns will be applicable only in case of damaged product received. Unboxing video is complusory.
WHFESTIVE10
Be inspired by our Bestsellers